Steadfast in serving the underserved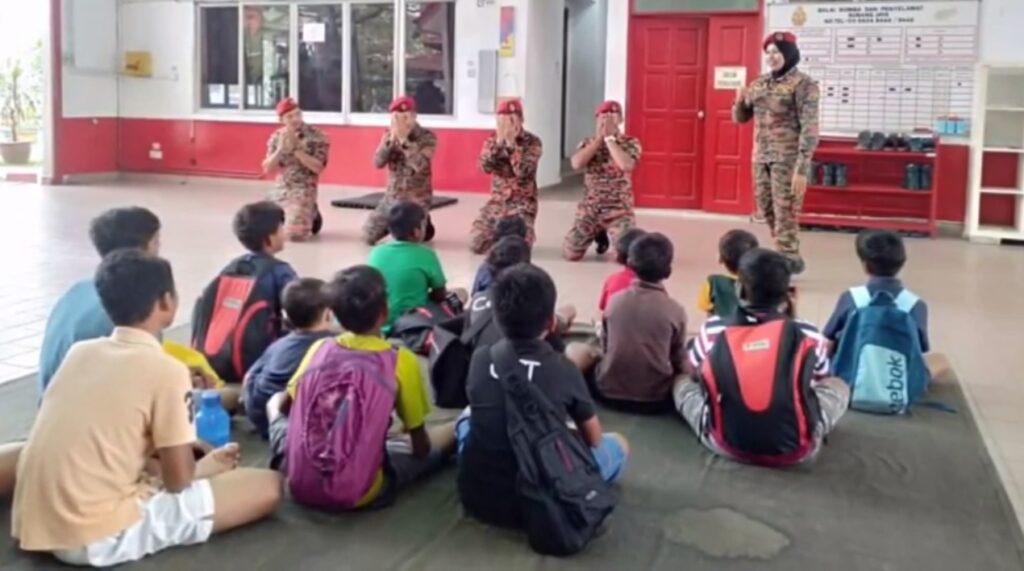 NON-GOVERNMENTAL organisations' (NGOs) work in helping the vulnerable has continued unabated throughout this Covid-19 pandemic.
The NGOs face a greater challenge now as fundraising events are hampered, leading to dwindling funds.
Stepping forward to support causes in education, environment and social welfare for Malaysians is Star Foundation, the charity arm of Star Media Group.
This time round, the foundation is donating RM175,000 in aid of 14 charities nationwide, bringing its total contributions to NGOs to almost RM1mil this year.
Star Foundation trustee Datuk Dr Mohd Aminuddin Mohd Rouse said the prolonged pandemic had brought unprecedented challenges, particularly to vulnerable groups in society.
"While there have been large-scale fundraising and donations going to pandemic relief efforts, there are also NGOs out there whose causes are not directly related to Covid-19 and that are still silently and tirelessly continuing their efforts to provide for those under their care.
"At Star Foundation, we regard NGOs as our trusted partners on the ground in serving the underserved and addressing community issues.
"Be it welfare homes, food banks or centres for health services, they have been steadfastly carrying out their missions despite struggling with shortage of funds.
"These community heroes need our support. Beyond providing monetary aid, we also leverage on our strength as a media group in highlighting deserving charities across our media platforms to garner more support from the public.
"It takes an all-of-society effort to help support those who fall through the cracks, and we will continue to do what we can," he added.
Protecting the vulnerable
100% Project has long advocated empowering teachers to be able to provide the best learning experience for their students through their crowdfunding platform since 2015.
As students remain 100% Project's main beneficiaries, equipping them with face masks will ensure that they will be in a safe learning environment for in-person classrooms.
This year, they are gearing up for phase two of their fundraising campaign — the "Big Give". What was initially an innovation by necessity has now become one of their major projects. "As our reusable face masks are made by a community of mothers from the B40, Orang Asli and refugee communities, every donation to the Big Give campaign protects the livelihood of a mother and her family during this time," said 100% Project co-founder Amelia Tan.
"We foresee reusable face masks to be a necessity for our students and school community when school reopens.
"Therefore, we are continuing our efforts to raise funds for reusable face masks.
"We are incredibly grateful to Star Foundation for the sponsorship.
"This RM10,000 will allow us to send a thousand reusable face masks to three selected schools in Sabah and Sarawak and provide our community of mothers with a continuous source of income," she added. So far, 100% Project has provided 21,817 face masks for students and teachers in 28 schools across all states and enabled 20 mothers to earn an income.
"We hope to send more reusable face masks to schools that have registered their need on our platform," said Tan.
The public can donate a minimum of RM10 to sponsor one reusable face mask through https://biggive.100percentproject.org/
Another charity that shares Star Foundation's stance in helping the underprivileged is Persatuan Rumah Kanak-Kanak Ini Di Sayangi, widely known as Rumah K.I.D.S.
Set up in 1991, Rumah K.I.D.S has overcome their fair share of hurdles but their mission has remained the same all these years.
The charity reaches out to abused, orphaned or abandoned children.
The home's public relations senior manager David Jansen said the biggest challenge was nurturing the children in their care.
"They come from so many different backgrounds and have been through a lot psychologically.
"Our goal is to make sure they can thrive in a safe environment.
"It is more than just providing them with food and shelter.
"It is about teaching them self-worth so that they can work towards a brighter future," he said.
He shares the same concerns as many charities have felt due to the pandemic, but he remains hopeful.
Rumah K.I.D.S and other charities alike rely on public donations to pay for utility bills, rent and maintenance of their homes.
Rumah K.I.D.S has set up a Covid-19 crisis appeal fundraiser — www.simplygiving.com/appeal/rumahkids — to cover their monthly expenses.
"When we talk about our future plans, especially in the post-Covid-19 era, we always look at our beginnings. By staying true and maintaining that focus, we can be sure we continue to help the children to the best of our capabilities," said Jansen.
"I thank Star Foundation for supporting us and choosing us as one of their beneficiaries.
"We had fundraising plans at the beginning of the year that had to be put on hold due to the movement control order, so this donation of RM15,000 from the foundation could not have come at a better moment.
"This sum will help to sustain our operational costs for the time being," he said, adding that Rumah K.I.D.S welcomed more people supporting the home's work.
Meanwhile, Perak Association for Intellectually Disabled (Pafid) has continued with their daily routine taking care of their students.
"The work that we do is slightly different because we look after our students for their entire lives," said Pafid vice-president Ho Ah Ngen.
At Pafid, the caretakers and teachers aim to equip the children with life skills so that they can be independent.
Ho is no stranger to the stigma associated with children with intellectual disabilities.
He found that by equipping them with essential skills and knowledge such as basic math and woodworking, it helped them in terms of employment when they got older.
To ensure that those in their care get the best education possible, Pafid has their own teacher training programme that interested individuals can sign up for and complete within two years.
The teaching centre also has a partnership with Quest University to train new teachers in special needs education.
"It is an advantage for us to teach intellectually disabled children from an earlier age as it helps to improve their intellect and motor skills dramatically," said Ho.
He said Pafid also planned to look at potential business avenues to not only generate income but also to provide jobs for the intellectually disabled in their care.
"We are looking at new and different ways to get funds to keep our shelters running.
"We get donations from individuals but we understand that times are tough for everyone else too," he said.
He disclosed that Pafid was looking to upgrade the facilities of their hostel in Ipoh, Perak, using the RM15,000 contribution from Star Foundation.
"We are very thankful to receive the much needed financial support from Star Foundation to help us during these difficult times.
"Pafid is always looking for volunteers too, as well as looking to continue to spread awareness about the fulfilling lives of the intellectually disabled under our care," he added.
Established in 2004, Star Foundation aims to deliver meaningful initiatives with lasting outcomes to diverse groups of beneficiaries. For more details, visit starfoundation.com.my