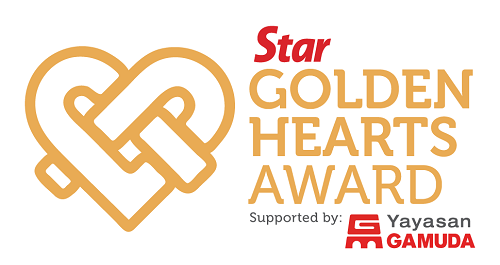 There are heroes all around us. They can be your friends, your colleagues, your family members, or maybe someone you read or heard about.
If you know of any inspiring Malaysian who fulfills the following criteria, nominate them for the Star Golden Hearts Award.
Malaysians – individuals or groups
One-off 'heroic act' from September 2018 onwards or long term initiatives that have been carried out and are currently ongoing
Demonstrated an act of bravery or selflessness, or provided voluntary service to help, save and care for another individual or group:

irrespective of race, religion or background
is in distress or in need of urgent assistance (underprivileged/life-threatening situation/illness)

Carried out efforts that helped build bridges between different communities, promoting racial harmony and unity
Click here to submit a nomination
Nomination closes on 15 July 2019.
*All nominations will be reviewed by the Award committee for eligibility. Judges' decision is final.